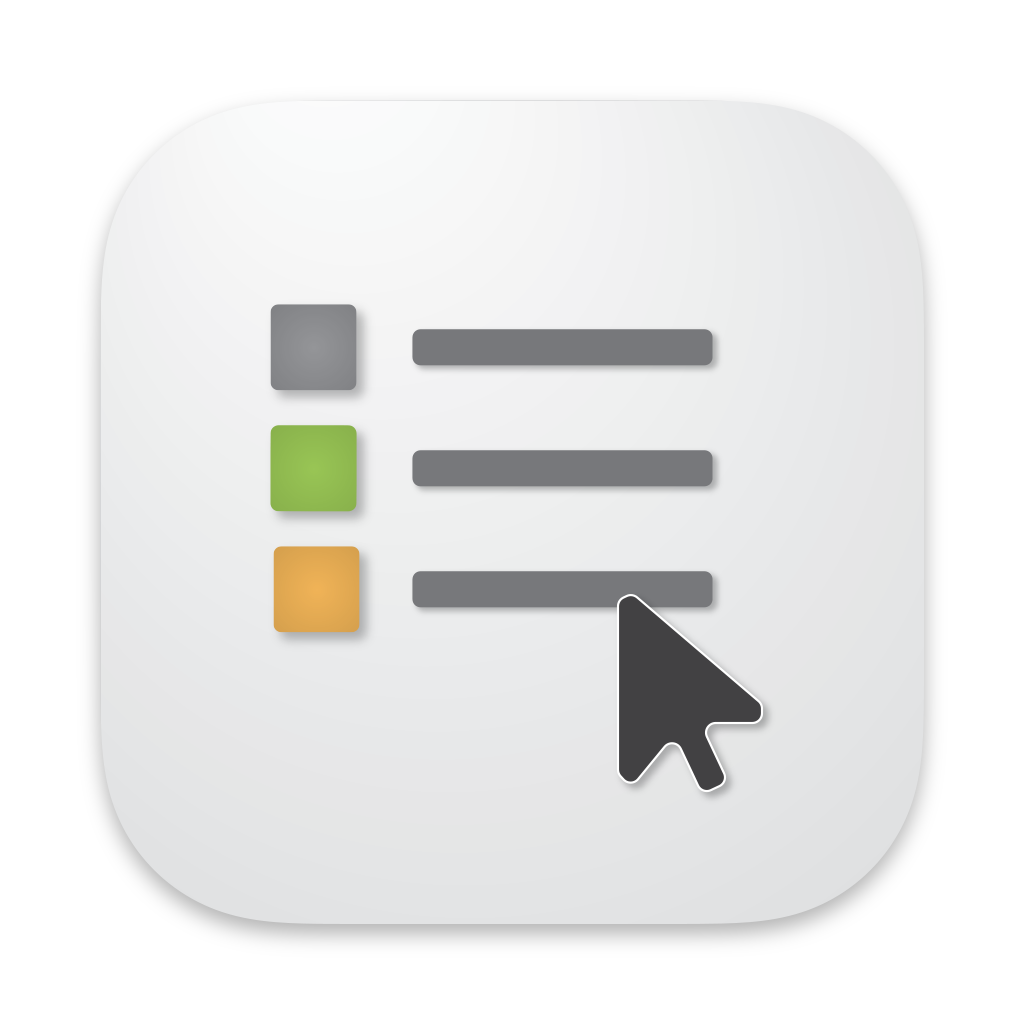 Documentation - 01. General Configuration
Table of content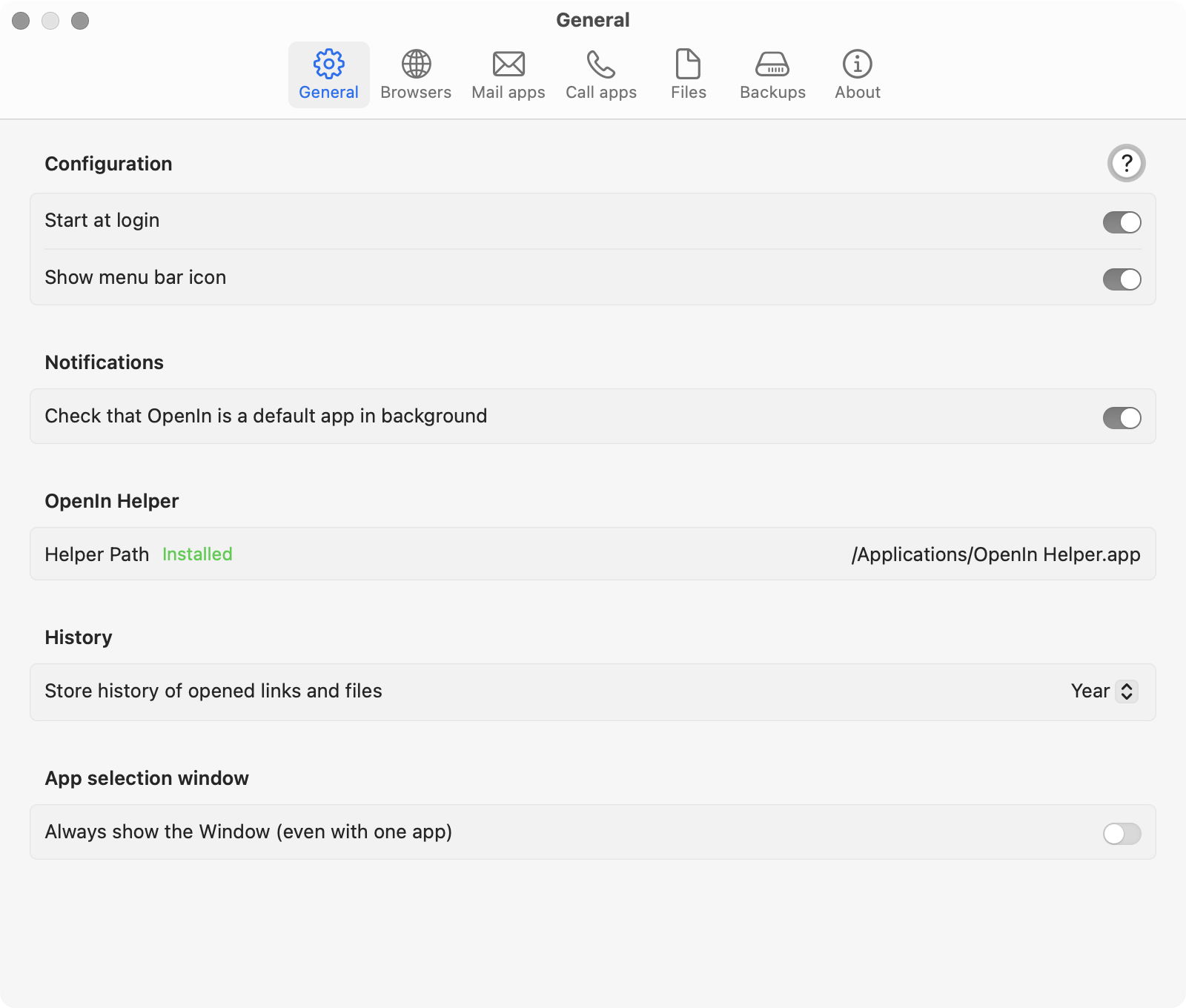 Tutorial Window
If you are new user, Settings window will show you a tutorial, that will help you to configure it for web links.
Fix it Window
When OpenIn finds that OpenIn Helper has the old version installed, or find some files or links not associated with it, it will show you a Fix it Window, where you can fix those issues.
Configuration
Start at login
We recommend starting OpenIn at login, so the first time you open the link, you will see the app selection instantly.
Show menu bar icon
You can hide the menu bar icon. If you hide the menu bar icon, you can access the OpenIn Settings by opening OpenIn from the applications when it is already running.
Notifications
Check that OpenIn is a default app in background
OpenIn can run in background and check when other apps take ownership for the file types, url or mail links, and send you notification to fix it and take the ownership back. Notifications must be allowed by the system.
OpenIn Helper
Option only for App Store (TestFlight, WebSite trial) version of OpenIn. But not required for SetApp distribution.
OpenIn Helper is a tiny free addon that helps OpenIn, where sandboxed applications (apps distributed through App Store) are limited. OpenIn works perfectly without the Helper, but some features are limited. You don't need to install it if you don't need features where a Helper is required. You would want to install OpenIn Helper if you want to use profiles in Chromium browsers (Brave, Chrome, Edge, Vivaldi), open Safari with Private Window, or you want to simplify how OpenIn can configure itself as a default app for file extensions and mail applications.
You can learn more about OpenIn-Helper.app and download it from our website here
History
Store history of opened links and files
You can choose for how long you want to keep the history for opened links and files stored with OpenIn. It is stored only in the local storage, and not getting uploaded anywhere.
App selection window
Always show the Window (even with one app)
By default, OpenIn does not show the App Selection window, if there is only one application. You can change that to Always show the Window, in that way you can copy the link to clipboard, for example. If this is checked, OpenIn shows app selection dialog even with just one application. If this unchecked, OpenIn opens URLs in this application.
Icon Size
OpenIn 4 by default show the icons with the size of regular context menu. To bring back similar experience of OpenIn 3, you can change the size of the icons to medium or large.