Table of content
Screenshots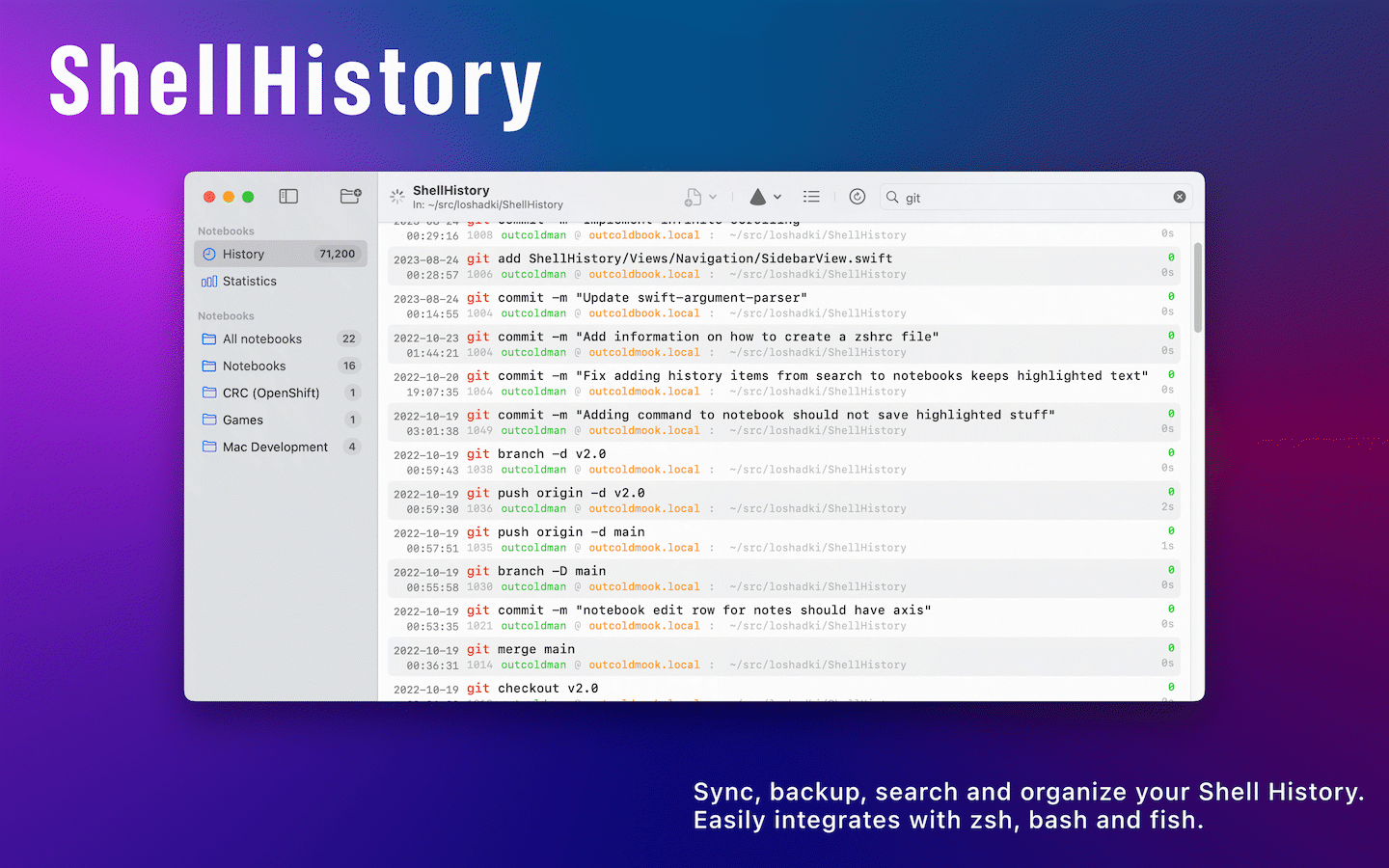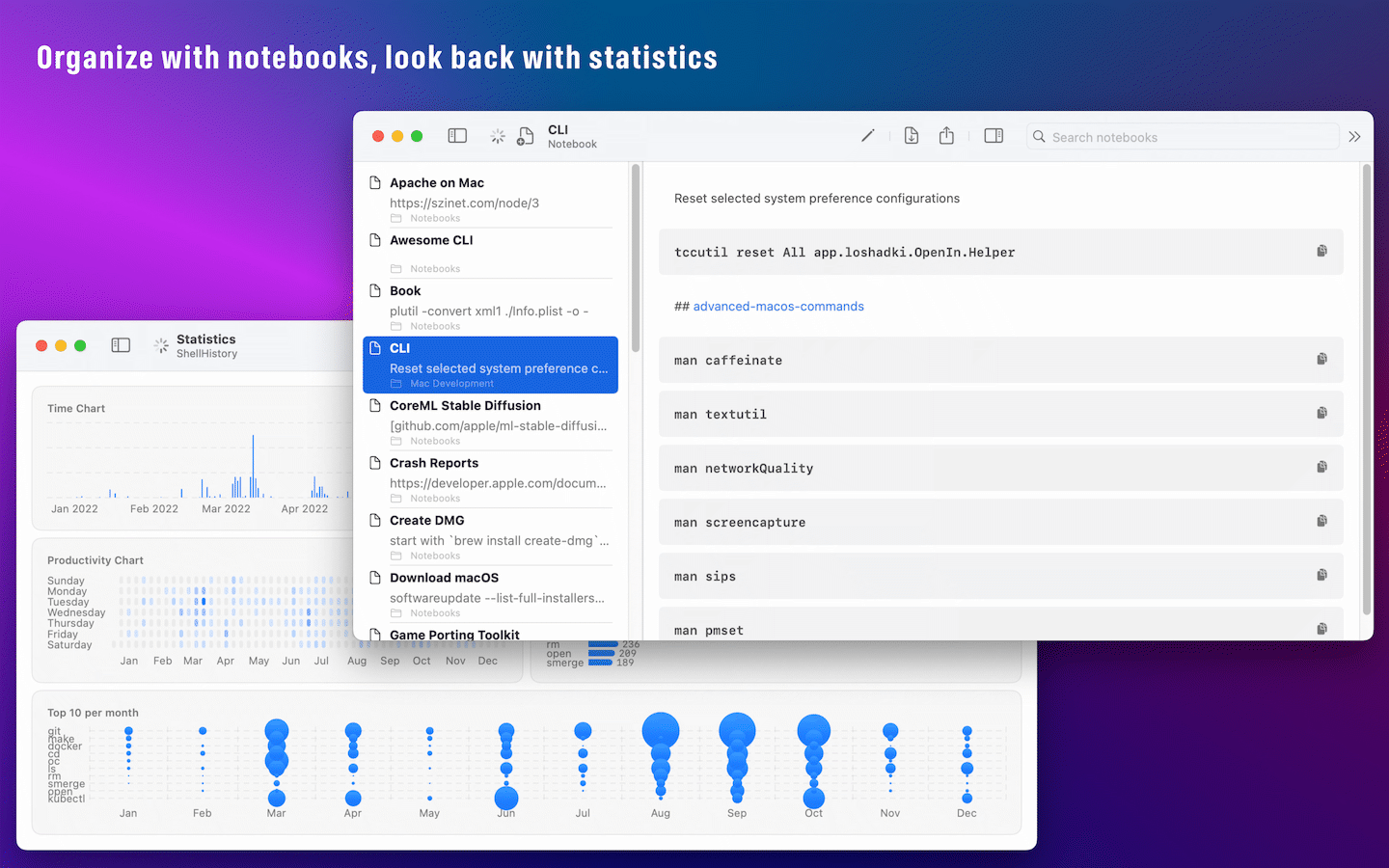 With the ShellHistory you can easily keep years of shell history, search history using Full Text Search, back it up to iCloud, create Notebooks.
With ShellHistory you can:
Run full-text search queries over your shell history.
Extend your shell history by including information about the working directory, session, elapsed time, exit code, host, user, and more.
Never lose your shell history. Backup and synchronize it between Macs using your private iCloud storage.
Organize commands in notebooks to easily access the everyday workflow.
Import existing shell history.
See a complete terminal session in the order of the commands executed.
Dark and light mode support.
Multi-windows, multi-tabs support.
FAQ
Is there are a difference between Trial version and App Store version?
The only difference, that Trial version has a 14-days expiration after first launch of the app. And does not have any automatic updates. After you use the trial, you can purchase the App Store version, and all the history saved with the Trial version will be available with App Store version of the ShellHistory application.
How does it work?
ShellHistory includes a tiny CLI tool shhist that integrates with the shell' prompt and writes the history in the database. ShellHistory provides the instructions how to integrate shhist with zsh, bash or fish. Integration does not change or break your custom prompt.
Do I need to run ShellHistory in foreground to synchronize via iCloud?
After you enable synchronization with iCloud, ShellHistory starts a tiny Background application, that backups and synchronize history and notebooks in the background. You don't need to run ShellHistory all the time.
Can I search from terminal?
Absolutely! You can use shhist search in terminal to find a command you are looking for. That would allow you also to integrate with Alfred and similar tools if you need it.
I see a sudo command in your prompt integration. Is it safe?
The reason why we run shhist with sudo is to lower the user back to regular user, if you are in the sudo session. Reason is simple, if you are running commands with root user we don't want to break permissions on the ShellHistory database.
How large my history can be?
At the time when I created ShellHistory I already had close to 100,000 commands in my history.
Not sure about ShellHistory, could you recommend alternatives?
dbhist - a shell script that I wrote in 2017 and used since then before I switched to ShellHistory.
Atuin - open source, cli tool.
Privacy Policy
We believe very strongly in our customers right to privacy. Our customer records are not for sale or trade, and we will not disclose our customer data to any third party except as may be required by law.
Any information that you provide to us in the course of interacting with our sales or technical support departments is held in strict confidence. This includes your contact information (including, but not limited to your email address and phone number), as well as any data that you supply to us in the course of a technical support interaction.
Support
Please email us any suggestions, ideas, questions or discovered bugs to support@loshadki.app