Table of content
Screenshots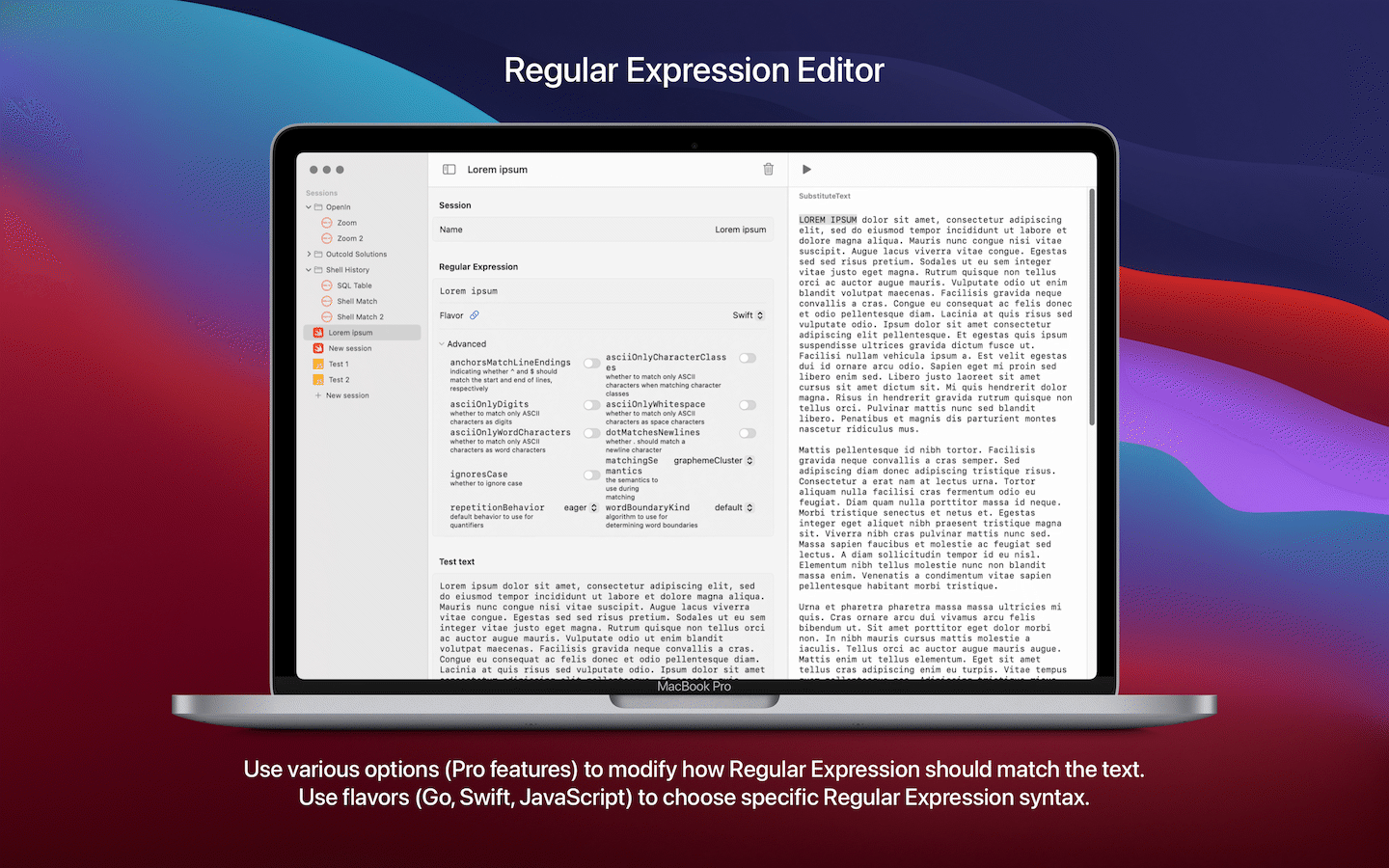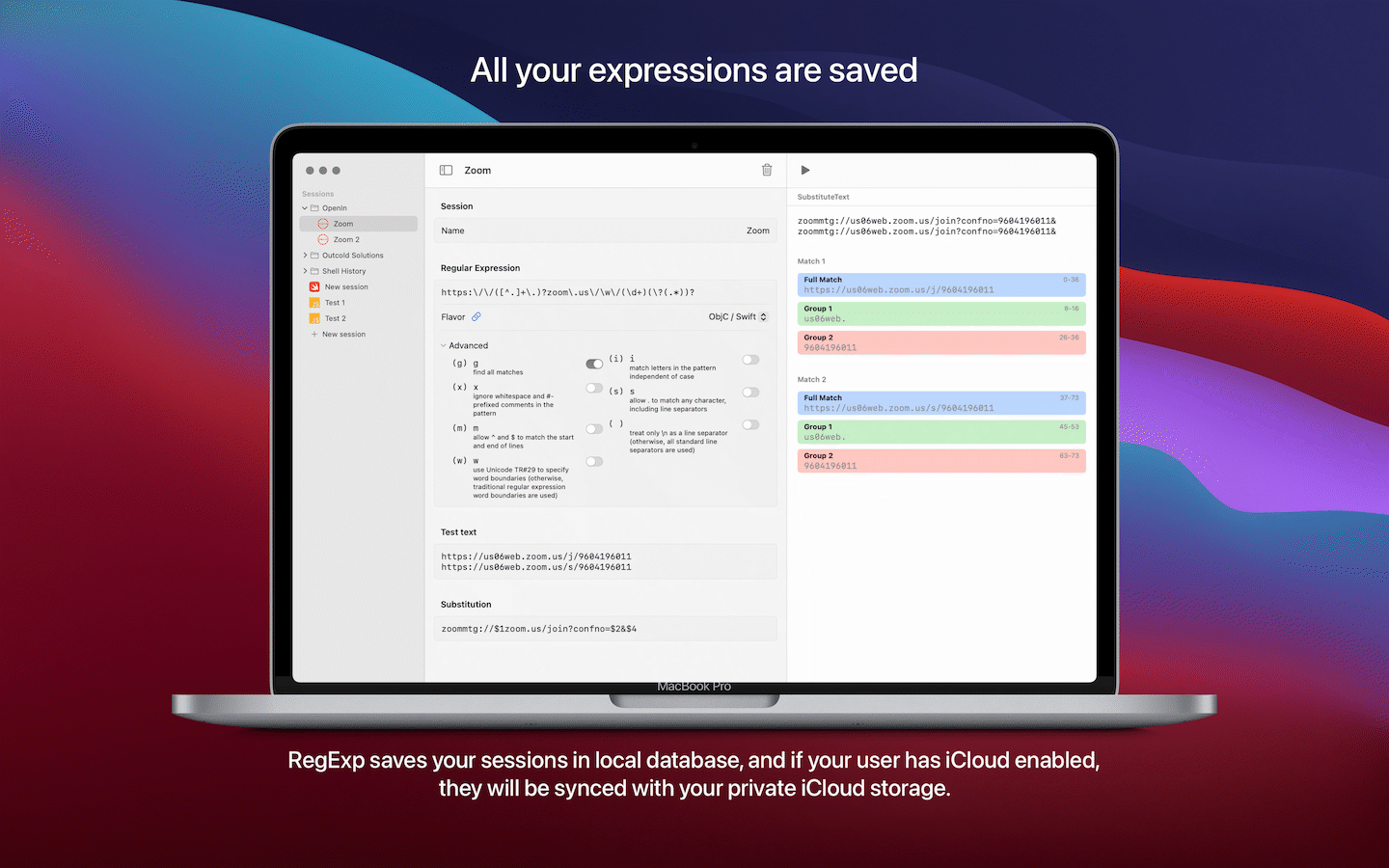 FAQ
How this application is different from any other Regular Expression testing applications?
The idea behind this application was to build an application, that allows writing regular expressions in specific flavors (Golang, JavaScript, Swift) and test them with native implementations.
How this application is different from web services?
In a lot of times we need to test regular expressions with the data, that can include sensitive information. Testing them locally helps to prevent leaking this information outside your working environment.
Privacy Policy
We believe very strongly in our customers right to privacy. Our customer records are not for sale or trade, and we will not disclose our customer data to any third party except as may be required by law.
Any information that you provide to us in the course of interacting with our sales or technical support departments is held in strict confidence. This includes your contact information (including, but not limited to your email address and phone number), as well as any data that you supply to us in the course of a technical support interaction.
Support
Please email us any suggestions, ideas, questions or discovered bugs to support@loshadki.app