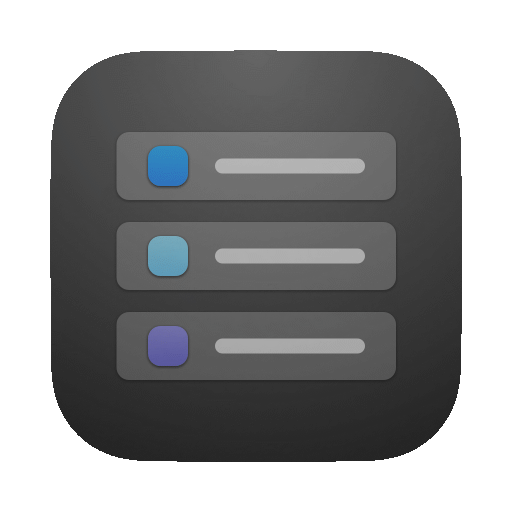 OpenIn Helper.app
Tiny utility that brings OpenIn to the next level
Table of content
Screenshots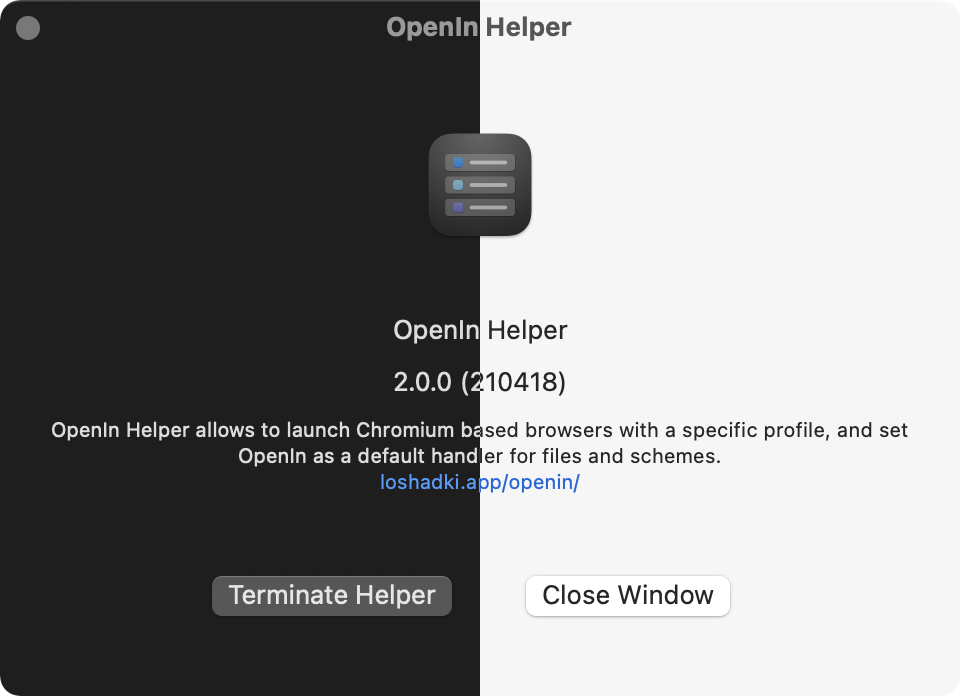 Documentation
OpenIn (App Store version) is a sandboxed application, which has some limitation of what it can do. We have built an OpenIn Helper as a tiny utility that brings OpenIn to the next level, and helps OpenIn to deliver to users more advanced features:
With OpenIn Helper you can configure profiles for Chromium browsers.
With OpenIn Helper you can set OpenIn as a default application for file extensions right from the OpenIn Preferences
OpenIn Helper can do that only by not being in sandbox
FAQ
Not sandboxed app, does it mean unsafe?
Restrictions put on sandboxed apps just don't allow to implement some features. Open Activity Monitor.app, and take a look the last column in CPU graph. You will see how many not sandboxed applications are running. Possible half of the processes and applications are running outside of sandbox.
Do I need to install OpenIn Helper if I use SetApp version?
No, SetApp version of OpenIn is not sandboxed, so it does not have limitations, that App Store version has.
Do I have to install OpenIn Helper to use OpenIn?
No, OpenIn works perfectly if you don't need browsers profiles, or you don't mind setting OpenIn as a default application for file extensions manually:
Is it unsafe to download software outside of App Store?
It certainly could be. But our application is notarized, and build by the same person, who made OpenIn. We have the best intentions for users, providing the easiest, and most powerful tools. OpenIn Helper does not have any telemetry built it, it only listens to commands from OpenIn, and it does not do anything other than just to accomplish a few tasks, that OpenIn will ask for.
How do I install OpenIn Hepler?
Download OpenIn Helper.dmg from our website, open dmg file and copy OpenIn Helper.app to Applications folder. OpenIn will discover it right away.
Do not download it from anywhere else, as we cannot guarantee that other websites did not compromise our application.
How do I uninstall OpenIn Helper?
First you need to terminate the OpenIn Helper. Open the OpenIn Helper (from the Finder or Launcher). If you don't see any windows, that means OpenIn Helper was not running. Open it again, on second open you will see a Window with two buttons "Terminate the app" and "Close the window". Terminate the application. Now you can move it to Trash. That is it.
Privacy Policy
We believe very strongly in our customers right to privacy. Our customer records are not for sale or trade, and we will not disclose our customer data to any third party except as may be required by law.
Any information that you provide to us in the course of interacting with our sales or technical support departments is held in strict confidence. This includes your contact information (including, but not limited to your email address and phone number), as well as any data that you supply to us in the course of a technical support interaction.
Support
Please email us any suggestions, ideas, questions or discovered bugs to support@loshadki.app